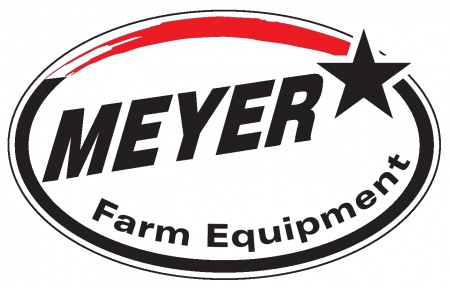 Wagon, Trailer or Truck Mount versions available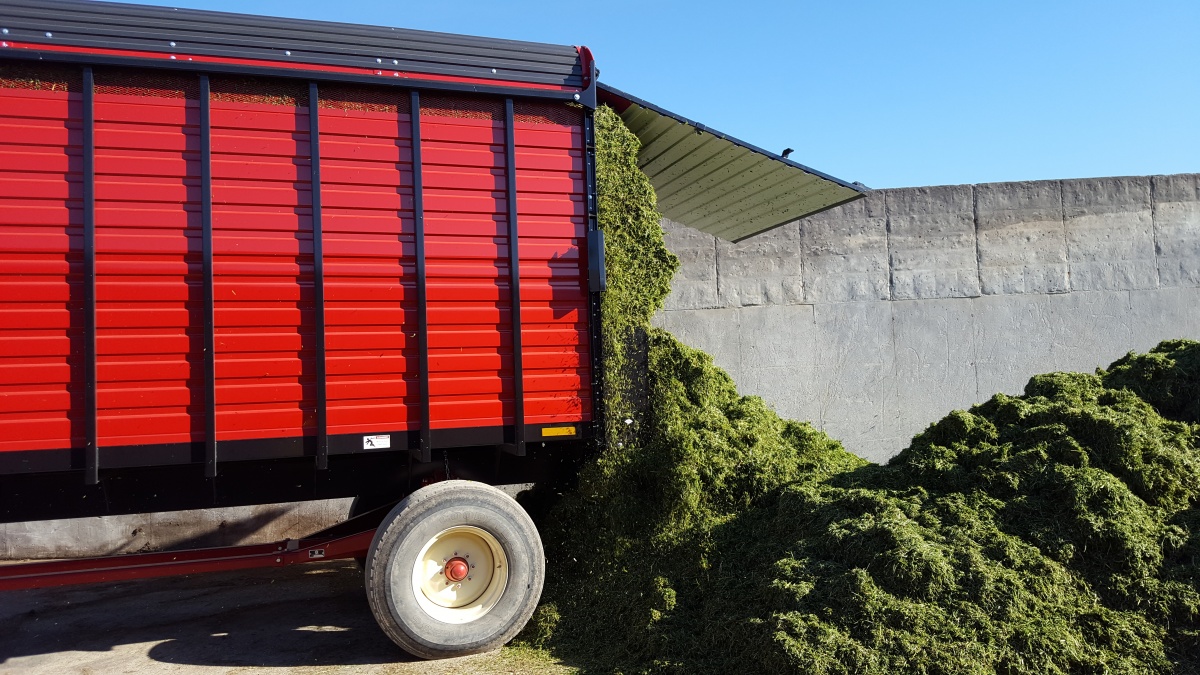 FAST – STABLE – SAFE unloading of your materials (no hoist)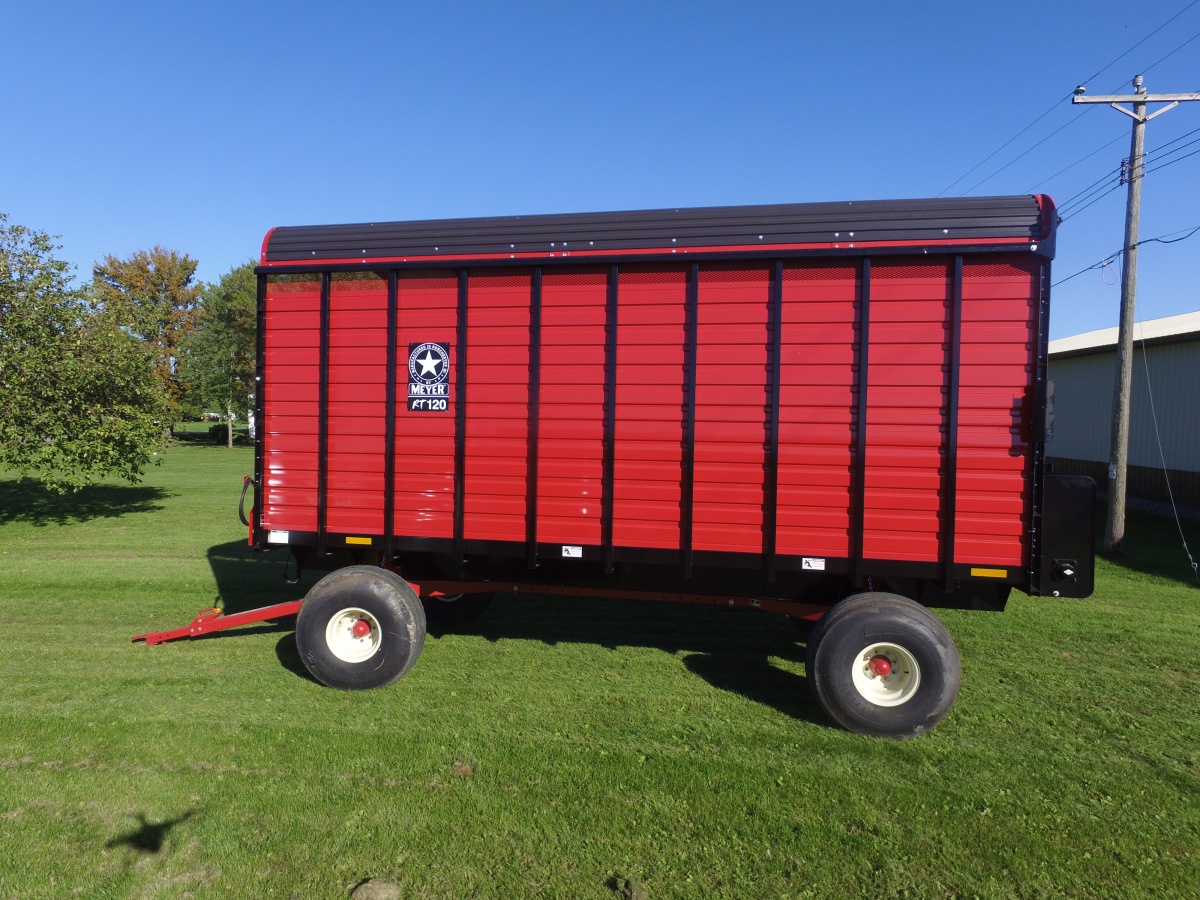 16 – 18 – 20 - 22' models / interior width 7'5" for max capacity per running foot!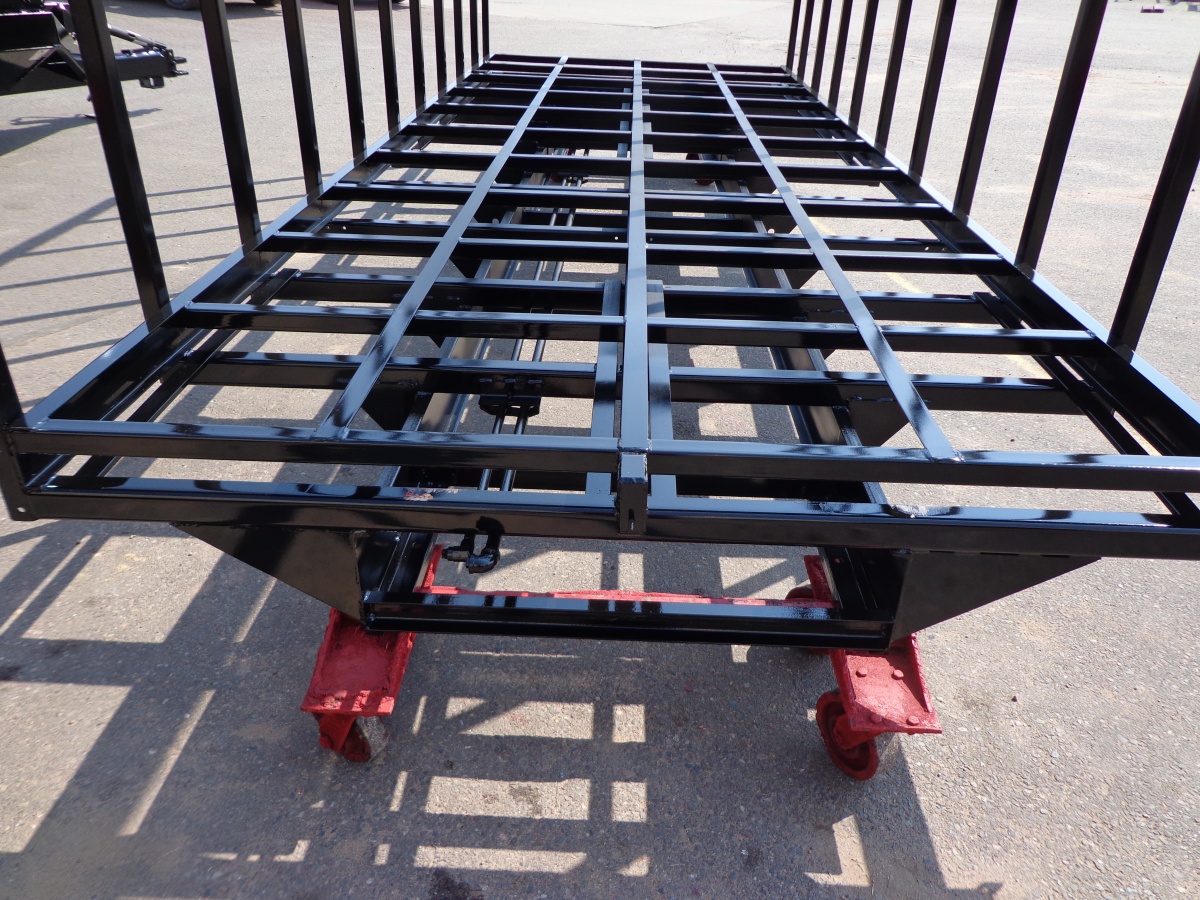 HD fully welded frame @ 24" centers. 100% steel floor support system with tubular side uprights!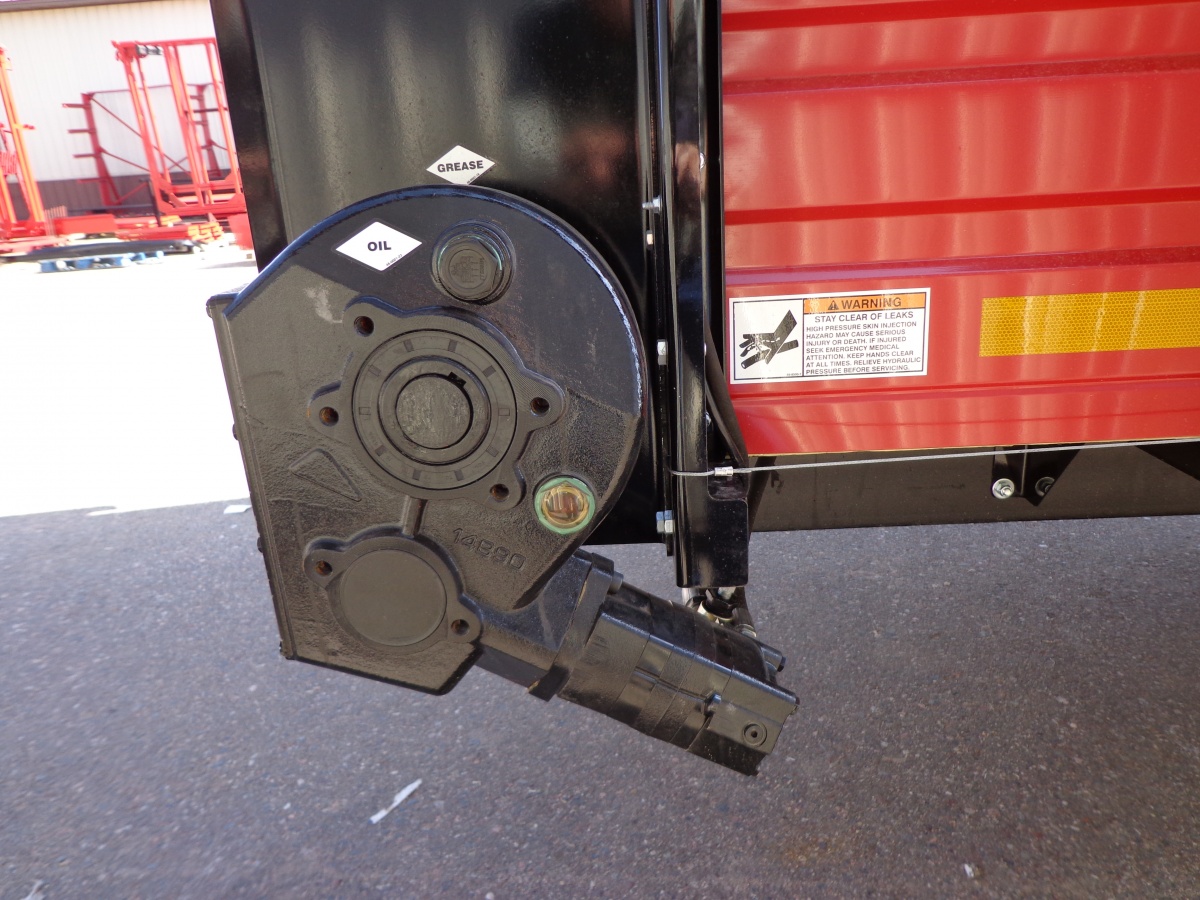 Hyd Geardrive System offers efficient, fast unloading with no roller chains / big 2" driveshaft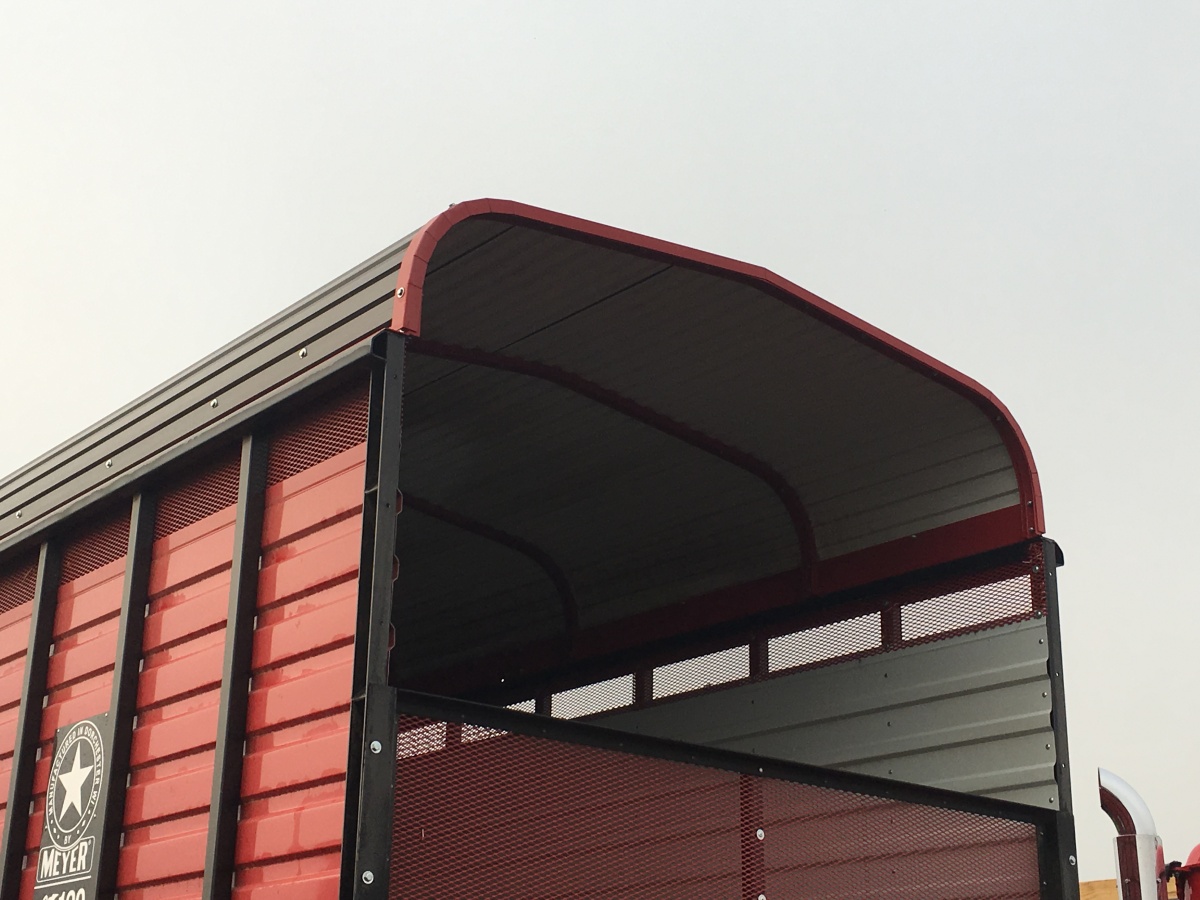 Removable roof system is standard but available as open top (also available with extended "crop saver" roof)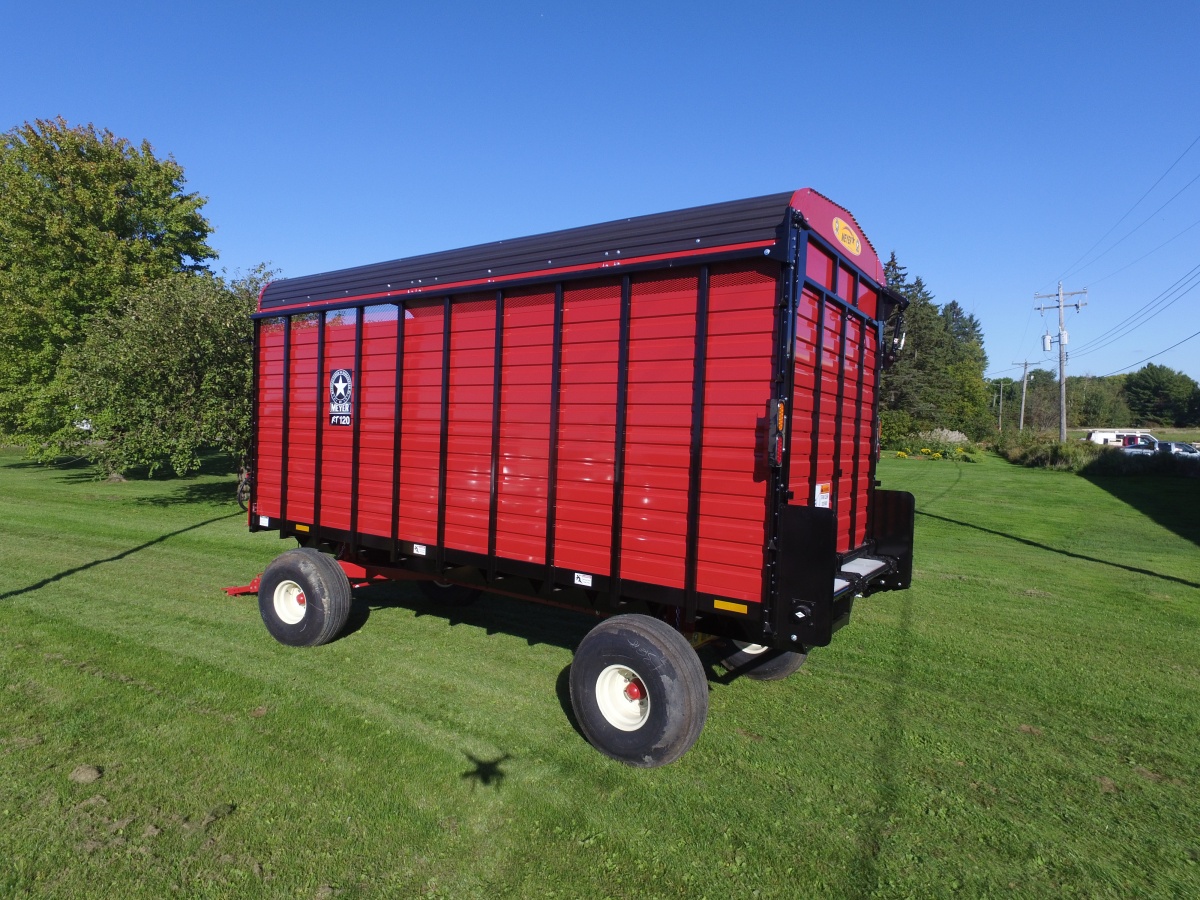 High capacity, 12" taller side package available with or without roof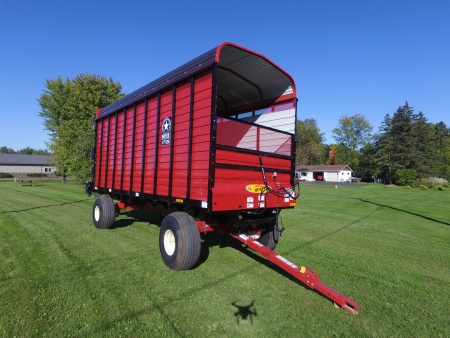 Multiple front gate options to match your loading application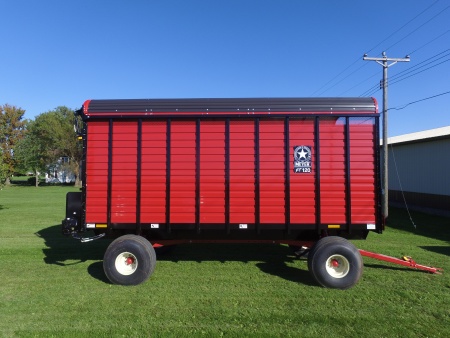 Corrugated steel side panels standard with oven baked red finish provide strength and rich look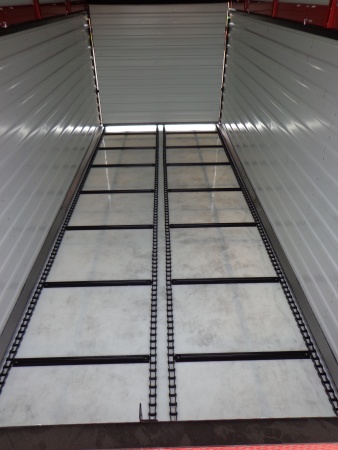 Marine treated plywood floor standard / optional solid poly floor pictured here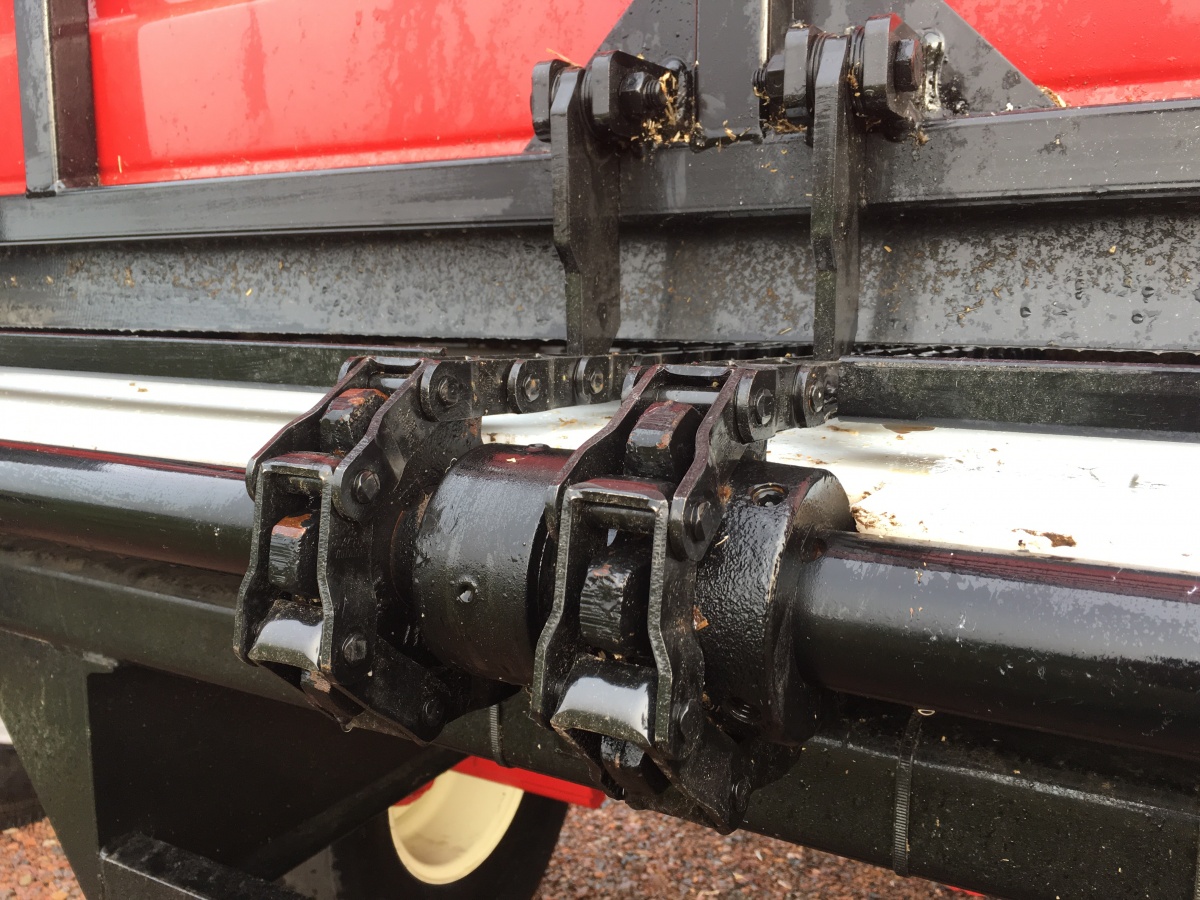 Heavy duty 667X pintle chains standard equipment / notice 4 latches lock directly into aprons for positve latching every time!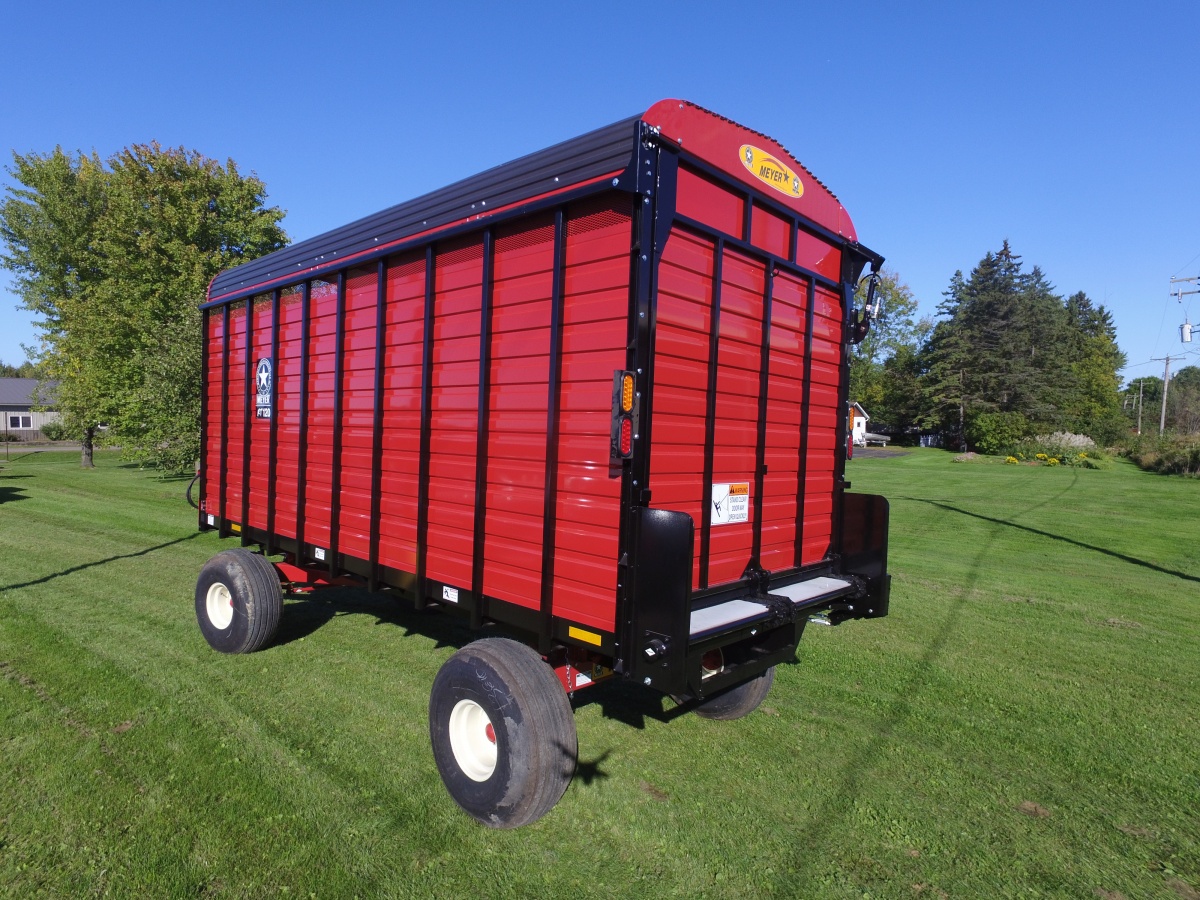 Top Pivot rear door standard with gate delay (great time-saving feature!)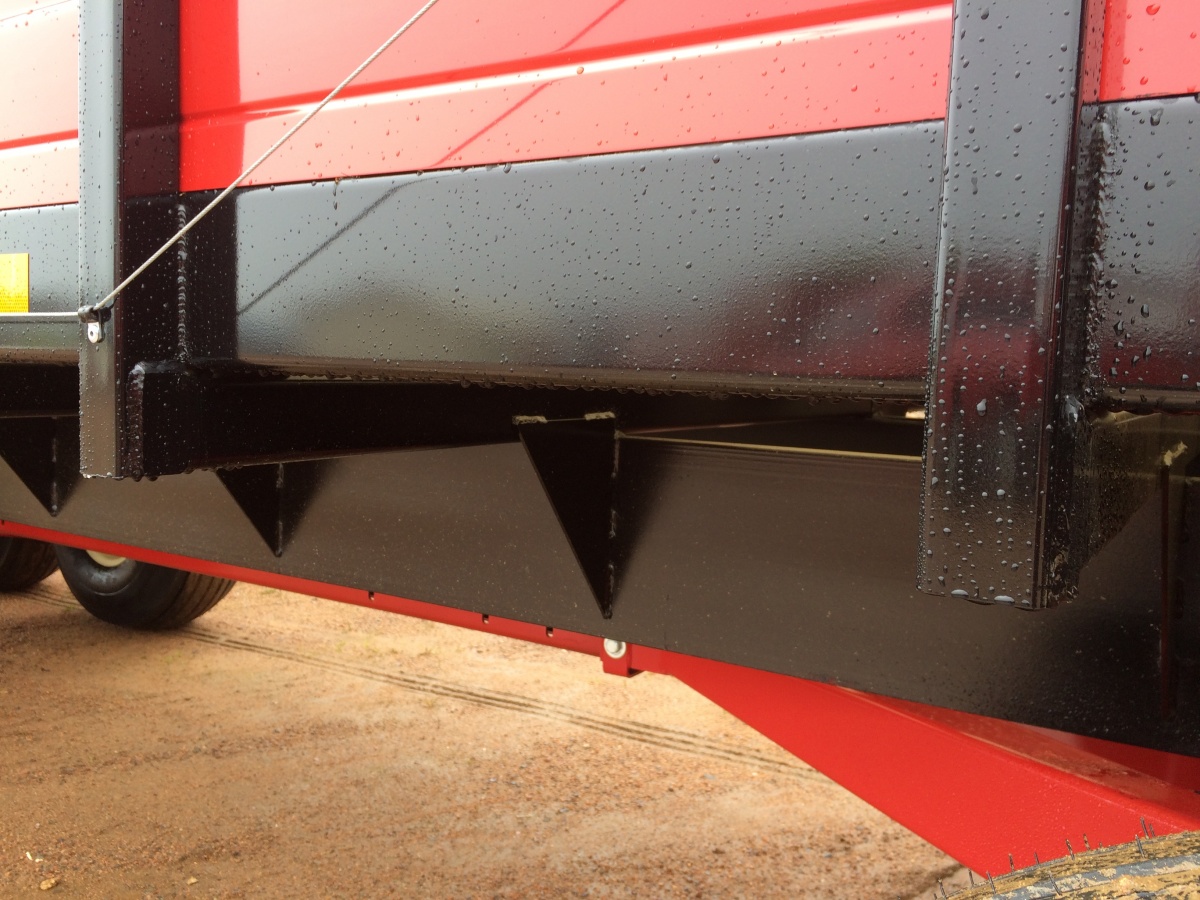 High Gloss urethane paint finish on frame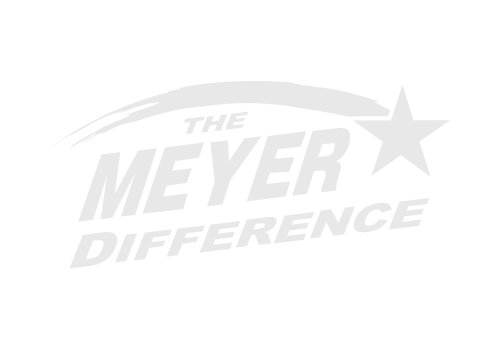 Scale packages available for wagon, trailer or truck mount applications