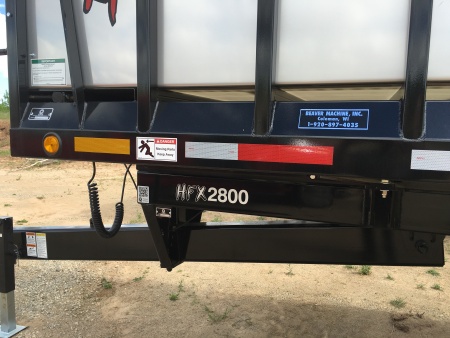 9100RT Upgrades
The 9100RT BOSS Series is based on a similar design to our 8100RT Series with these upgrades:
Dual hydraulic geardrive - Stainless steel side panels - Reinforced, enclosed side frames, Marker & clearance lighting and Standard rear gate delay!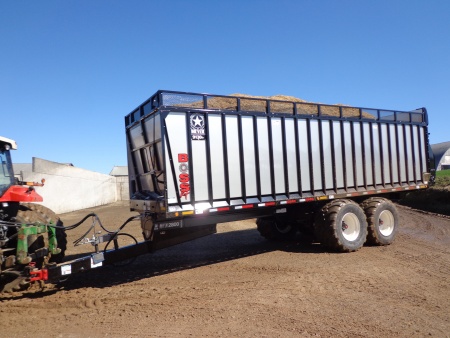 Trailer Mount applications available in 24, 26, 30 & 36' lengths. Tandem 24/26/30' - Tridem 30/36'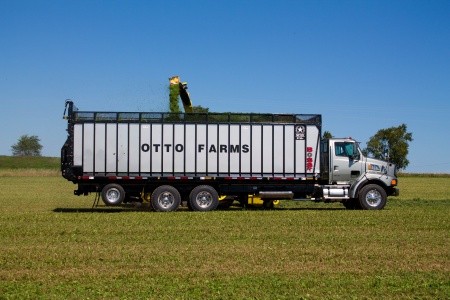 Truck Mount versions available in 24, 26, 28, 30 or 32' lengths. Big Time Capacity!
FAST - STABLE - SAFE unloading of your materials - NO HOIST!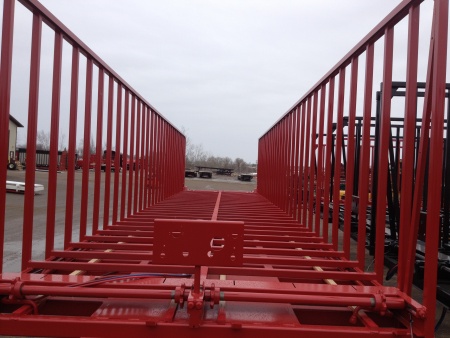 HD fully welded frame @ 16" centers to handle heavy loads while maintaining a low center of gravity.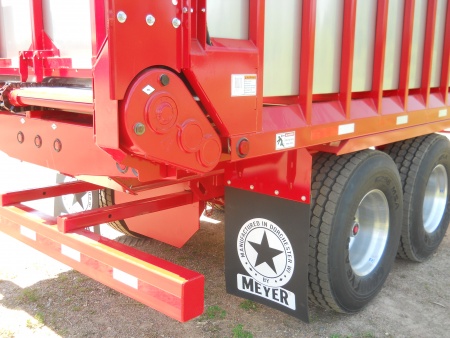 Dual Hydraulic Geardrive System offers efficient, fast unloading with NO ROLLER CHAINS / big 2 3/8" driveshaft! (semi trailer pictured)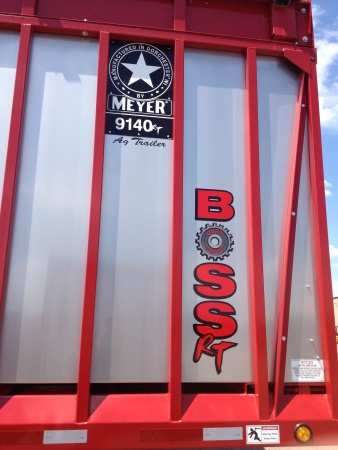 Stainless Steel side panels provide practicality, corrosion resistance and good looks!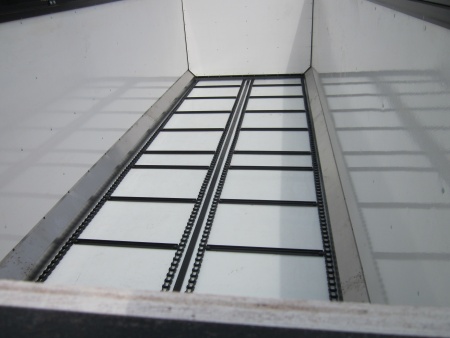 Solid poly floor - high molecular virgin (not reground)!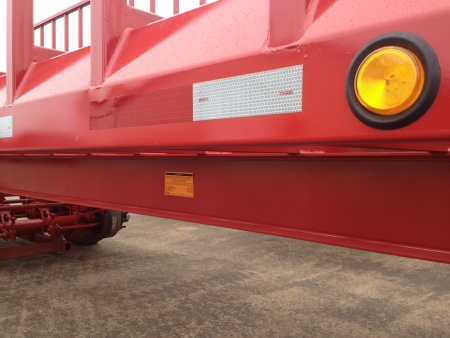 Reinforced, enclosed side frames - marker & clearance lights with DOT tape standard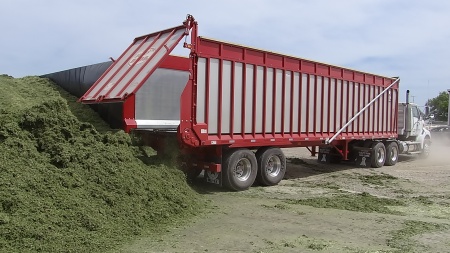 Top Pivot gate standard / Barn Door gate optional - both feature automatic open / close! (semi trailer pictured)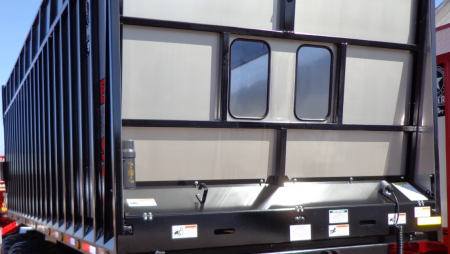 Integrated dual front viewing window / HD tubular frame front gate assembly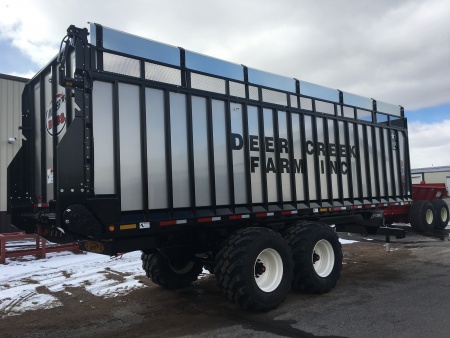 Farm Name on Sides - Standard
This unit is equipped with an optional RH Roof Hood as well.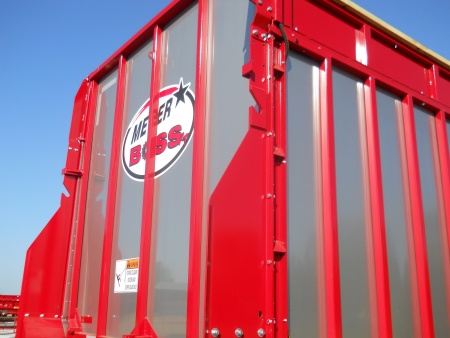 High Gloss urethane paint finish - Sharp!
Meyer Red is standard / Black is a no-charge option on the BOSS Series.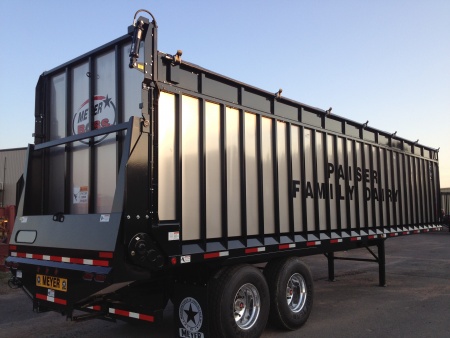 Grain Kit Option
This effective Grain Kit package is available for all 8100/9100RT BOSS units. It comes with the hopper, hydraulic flow control and necessary seals.
WORKS GREAT TOO! (Semi trailer pictured)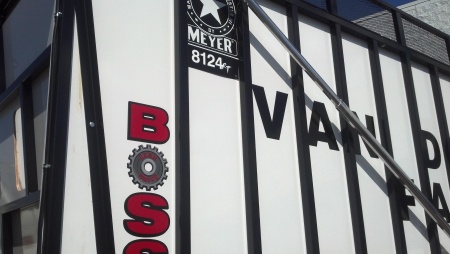 Electric front to rear or side to side tarp packages available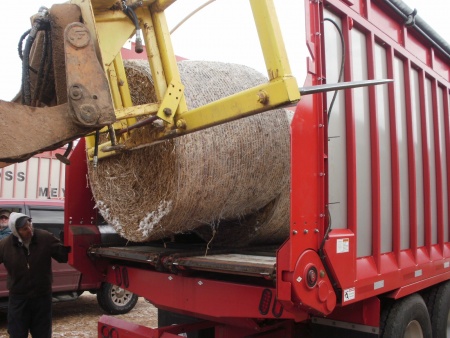 Reversing Apron Option
This feature is handy for hauling bales or partial loads. (typically sold with barn door rear gate)
Scale options: Basic or Forage Tracker