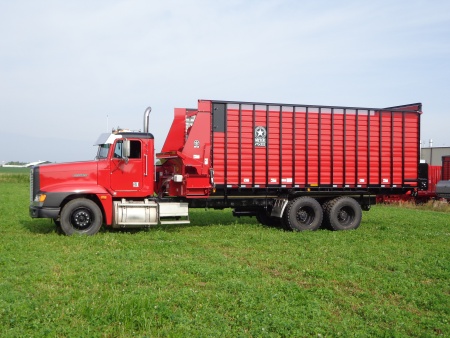 Wagon - Trailer - Truck Mount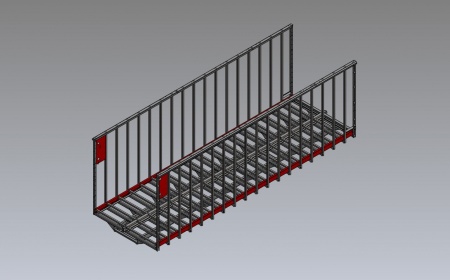 HD steel frame with tubular floor supports on 16" centers. 7'5" inside width for maximum capacity! New integrated top rail system eliminates the need for side supports on open top models.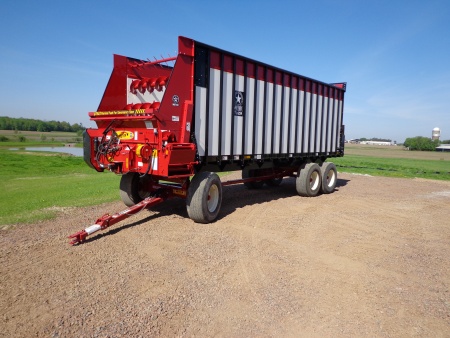 Standard Package includes: High sides, 4th beater, fold-down conv extension (pictured here with optional clad tuff fiberglass sides)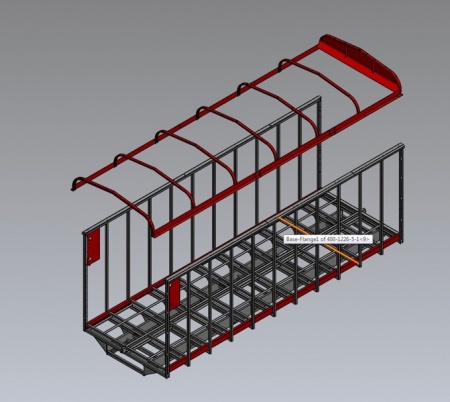 RTX comes standard as an open top / roof system optional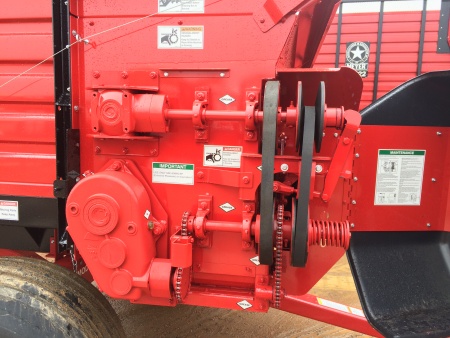 Variable speed RT Belt Drive standard equipment - featuring our new, high-efficiency bevel geardrive system capable of 17' / minute cleanout speed!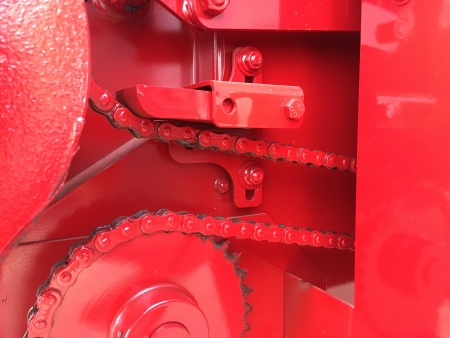 spring loaded chain tensioning on all roller chains (main drive / auger drives)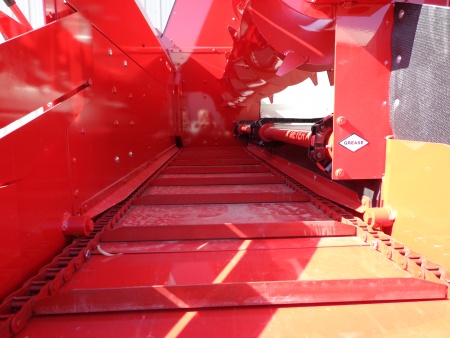 HD 2" main drive shaft with machined drive sprockets - tough stuff!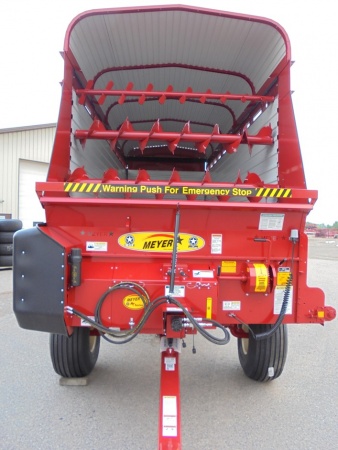 18" Diameter drum augers in a tapered formation provide a smooth mat of feed to the discharge conveyor / 4th beater standard on RTX series (pictured here with optional roof and basic hyd drive)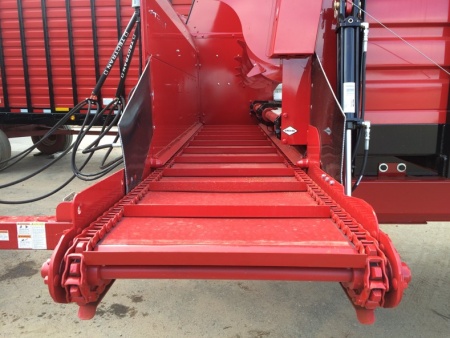 24" wide pintle chain apron provides an even discharge to your blower or bagger without the buildup associated with roller chain conveyors. Cross conveyor hold-downs and folding extension are standard equipment! (pictured here with optional 36" conveyor and hyd lift)
Feather start controls including cross apron / auger / main apron. No jaw clutch engagements like other brands!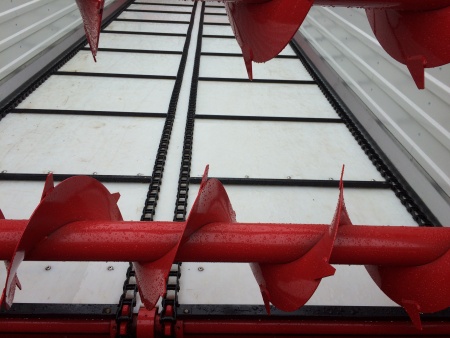 Solid Poly Floor - high molecular virgin poly (not reground)!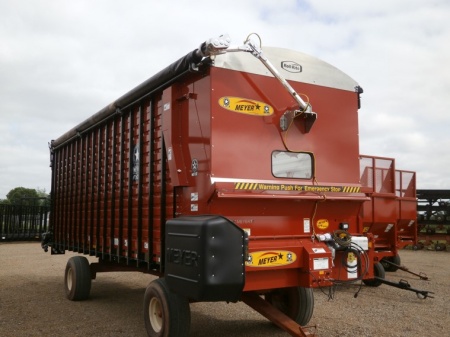 Electric front to rear or side to side tarp packages available / front closures required (pictured here)