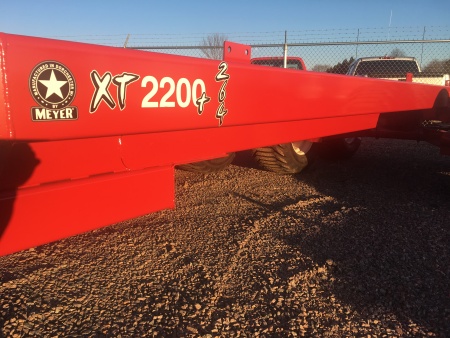 XT2200+ Series Upgraded!
The new "Plus" Series XT Tandem Trailer received a host of upgrades to the hitch frame and axle clearance areas.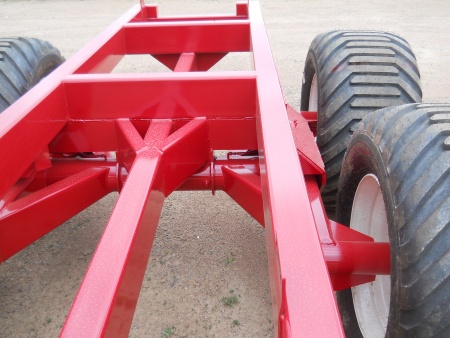 HD Tube Frame
Meyer XT2200+ Series Trailers feature a 4x8 tubular base frame in 4 different lengths to accomodate all your applications. Typically used for forage boxes from 20 - 26' of load space plus other applications!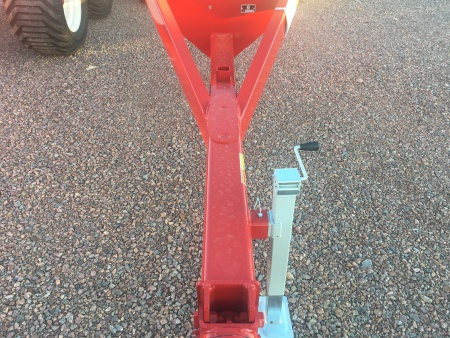 Robust Hitch Assemblies
Meyer XT2200+ trailers feature a stout 6x8" tubular hitch to handle heavy loads! Notice it is reinforced at all critical stress points.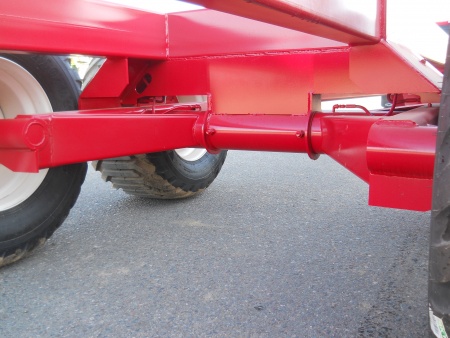 Oscillating Tandem Beams
These sturdy oscillating wings contain massive, greasable pivot bushings. 3 1/2" spindles and 15,000# / 10 bolt hubs are standard!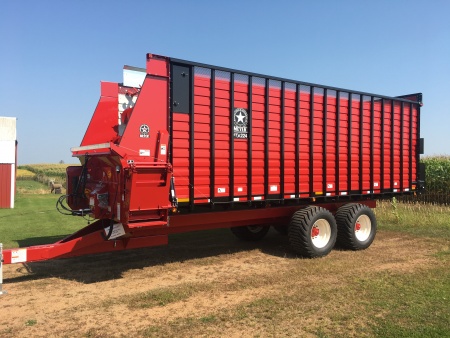 Tire Options (550/45x22.5 pictured)
Tire options include: 550/45x22.5 bar tires, 600/50x22.5* bar tires, 425/65x22.5 used truck tires
*600 tires require special riser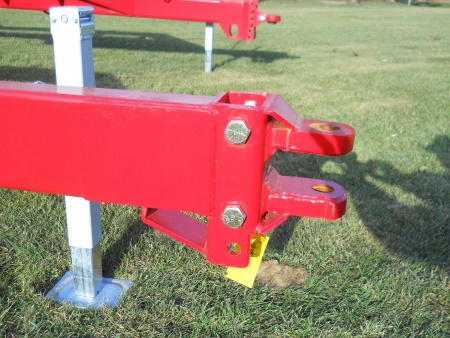 HD Clevis Hitch
This clevis hitch is standard equipment of the XT Series trailer.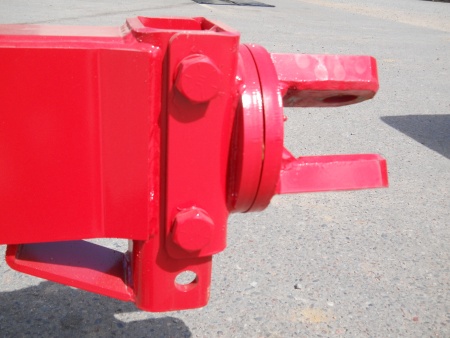 Optional Swivel Hitch
Check out our optional swivel hitch for uneven terrain!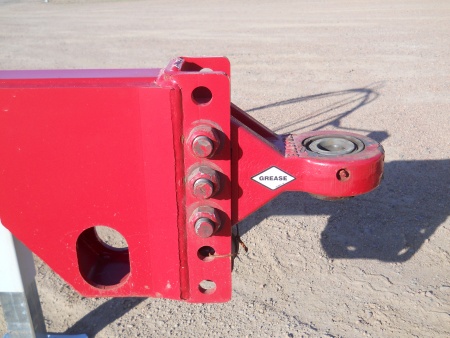 Optional Articulating Implement Hitch
The ultimate hitch - this optional cast hitch requires a hammerstrap tractor drawbar. It features a pivoting ball and adjustments for 1.5" or 2" pin.
XT2200+ Series Trailers are available with hydraulic brakes which can be controlled with hydraulic remote valves or foot pedal controller if your tractor is equipped. Meyer also offers a surge brake package for this model.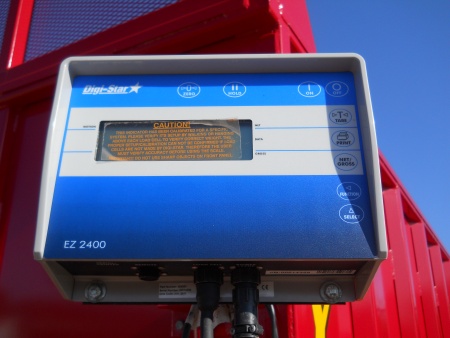 Scale Option
XT2200+ Tandem Trailers have a 5 point scale system as an option.