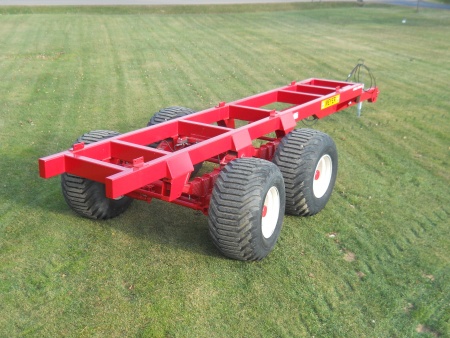 XTSS2700+ Series Upgraded!
This new "Plus" Series XTSS Tandem Suspension / Steer trailer received a host of upgrades to the hitch frame, structure, scale mounts and more! It replace the XTSS2200 model.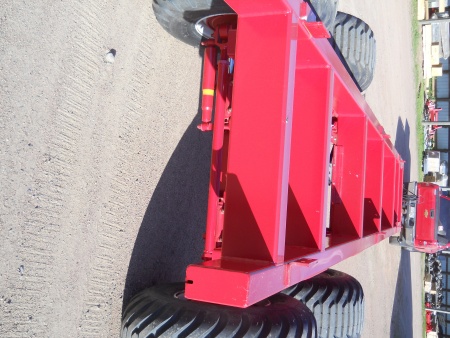 HD Tube Frame
Meyer XTSS2700+ Trailers feature a 4x8 tubular base frame in 2 different lengths to accomodate your application. Typically used for forage boxes & feederboxes from 24-26' of load space plus other applications.
Robust Hitch Assemblies
Meyer XTSS trailers feature a strong 6x8 tubular hitch system which is heavily fortified to handle the load.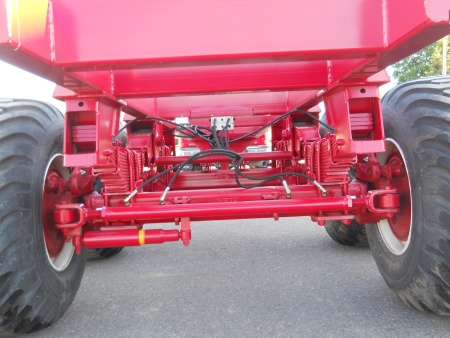 Suspended axles standard on the XTS Series
HD, 33,000# suspension axles are standard on this model as well as rear axle steering.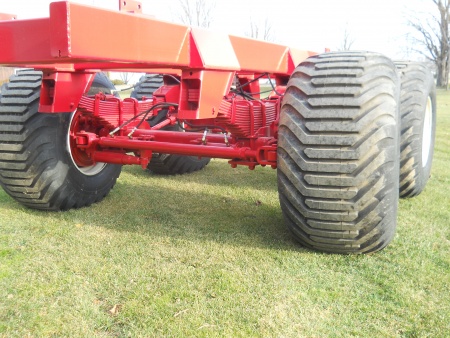 Tire Options
The XTSS2700 Trailer can be ordered with 600/50x22.5 (pictured) or a wider 700/40x22.5 bar tire package.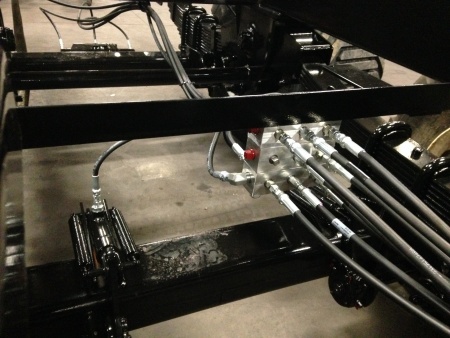 Brake Choices
Brakes on both axles are standard equipment on the XTSS2700+. Hydraulic hand lever or foot pedal packages available.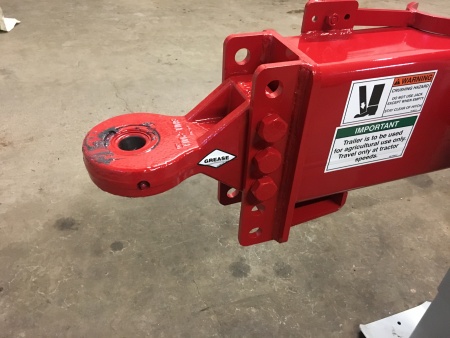 Standard Articulating Implement Hitch
This HD Cast Articulating Implement Hitch is standard equipment on the XTSS2700+. It offers excellent flexibility for uneven terrain and does require a hammerstrap tractor drawbar.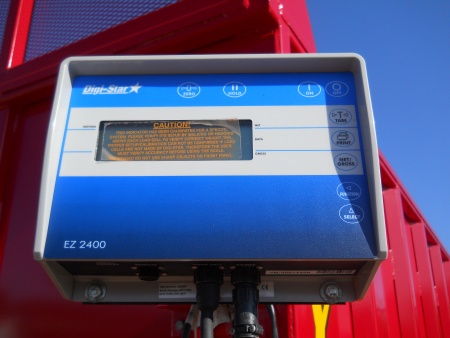 Scale Option
The Meyer XTSS Series Trailer can be outfitted with a handy scale arrangement. It features an 8 cell system mounted between the trailer and implement.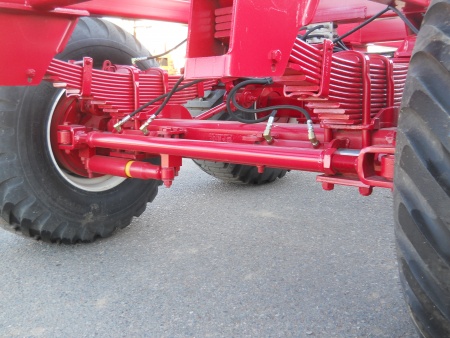 Locking Rear Axle
The rear steer axle features a locking mechanism to aid in backing up or long distrance travel out of the field. (Hydraulic activated)