Pull Type or Truck Mount models available
The other guys talk about industrial features, we mean it. This machine is HEAVY DUTY in all the places you need it. Thicker tanks, larger augers, bigger drive components and added protections keep you on top of the game!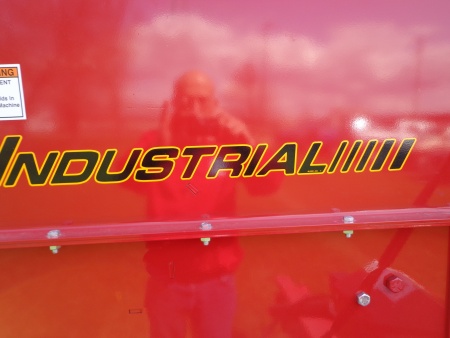 Meyer patented straight line flow - provides the ultimate spread performance. Better pattern, faster unload time, less horsepower & minimal wind drift!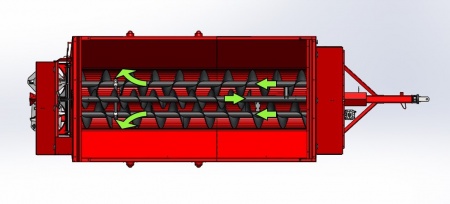 3 auger system = only one of its kind. Lower 23" augers feed the rear door while the upper 16" auger levels the load forward and eliminates bridging. ALL SECTIONAL FLIGHTING!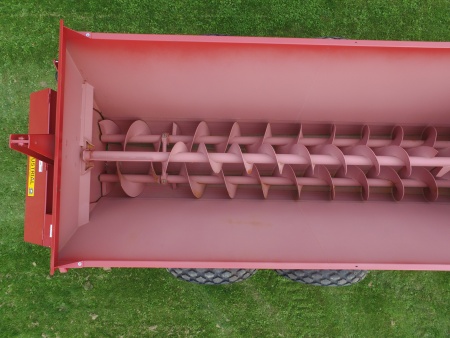 The Meyer Dual Lower Auger design creates a wide profile at the bottom of the tank. This means that we can maintain the lowest load height in the industry with maximum capacity. Stops bridging too!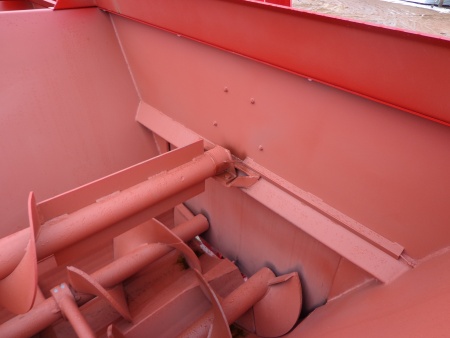 Heavy Duty Drivetrain on SXI Models include our RT Geardrive design thereby reducing chain/sprocket reduction. This simple, yet efficient system has #140 final drives for your biggest loads!
Automaitc Roller Chain Oiler is standard. Oils all roller chains eaech time you operate the tailgate. Eliminates reduced access and manure contamination associated with oil bath systems.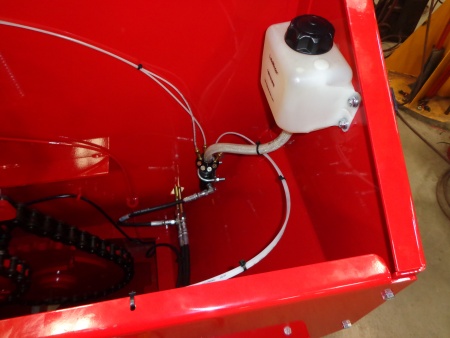 Auger Speed Changes are quick and easy on standard PTO driven SXI models using this simple A-Plate design. Hydraulic drive augers optional!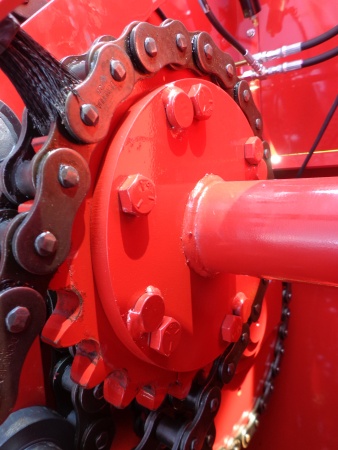 Independent Lower Auger Shear Bolt Protection is standard. Allows you to protect an obstructed auger while still unloading a majority of the load with the other auger. Bound to save you time!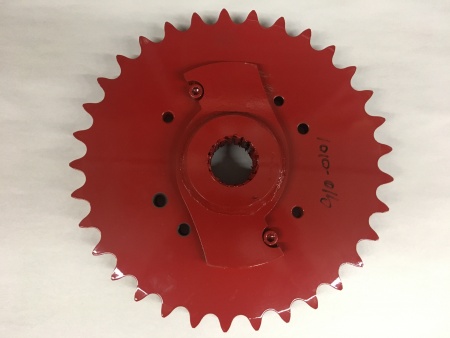 Remote greasing on SXI models is standard allowing for convenient & safe maintenance.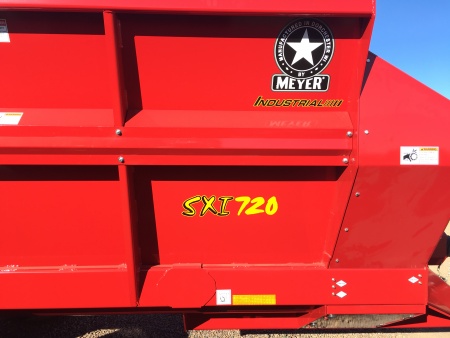 3/8" sectional flighting on lower augers - doubled in critical areas. No paddles to wrap, freeze or wedge rocks like other brands.