Key Features of the RB455A Baler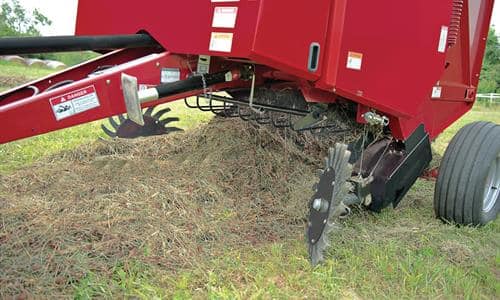 Customized bales — easily adjust bale density and diameter
Forward location of pickup allows you to see windrows feeding into the bale chamber
Electric single-arm twine system ties bales fast, applying two strands at once
Optional mesh wrap retains more leaves and provides excellent weather resistance
Pickup features 72 tines — more tines grab more hay
Durable belts and rolls form dense, uniform bales
Large, swing-open doors allow easy service
Round Balers
For whatever you're baling from wet silage to dry hay to straw or stalks, we have the baler for your operation.
Bale Wet or Dry Crops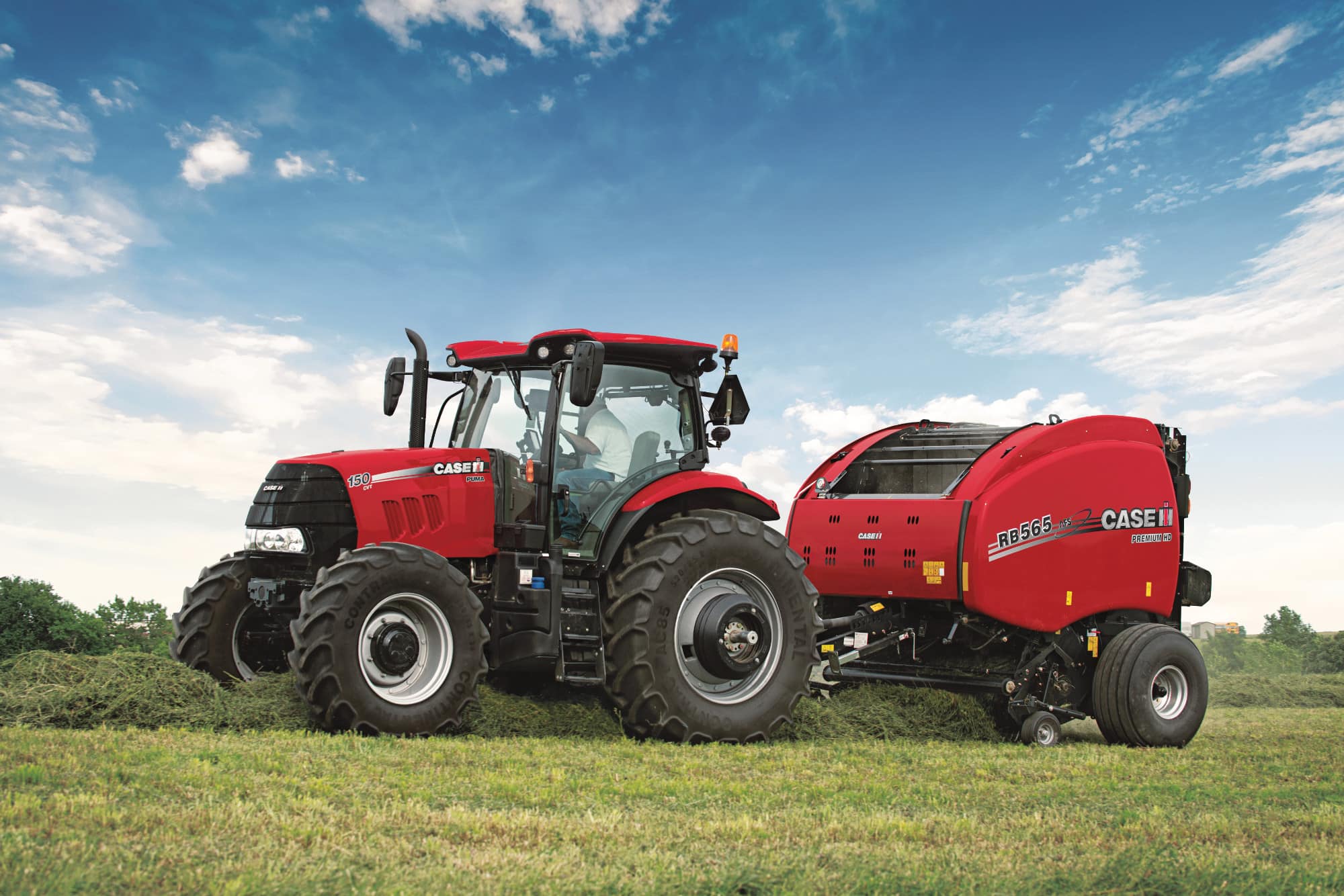 From wet silage to dry hay and stalks, the new Case IH RB565 Premium HD round baler gives you the flexibility to bale more crops. It builds on the robust design, larger platform, and improved bale-rejection system of the RB565 family with the addition of a higher torque load on the clutch cutout, a larger main gearbox with heavier output shaft and larger chains and sprockets. In short production windows, you'll have the power to bale more - even at higher moisture levels.
RB455A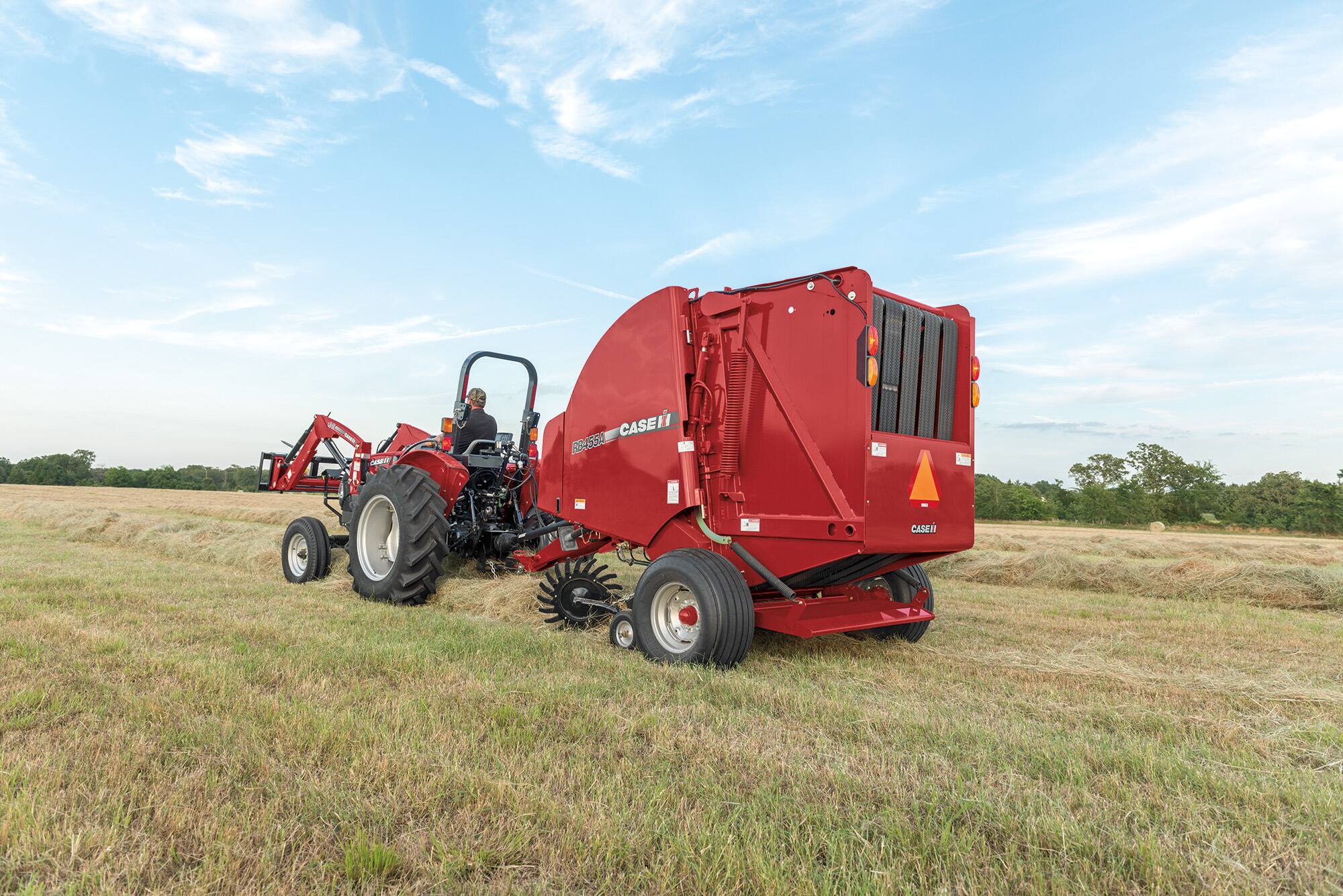 The RB455A is a compact baler designed to make quality hay bales. When a window of opportunity opens up, you'll be ready with this machine that is easy to hook up, operate, and maintain.
​​​​ Quick Specs
Bale Width: 3.9 ft (1.2 m)
Bale Diameter: 3–5 ft (0.9–1.5 m)
PTO Required: 40 hp (30 kW​​)